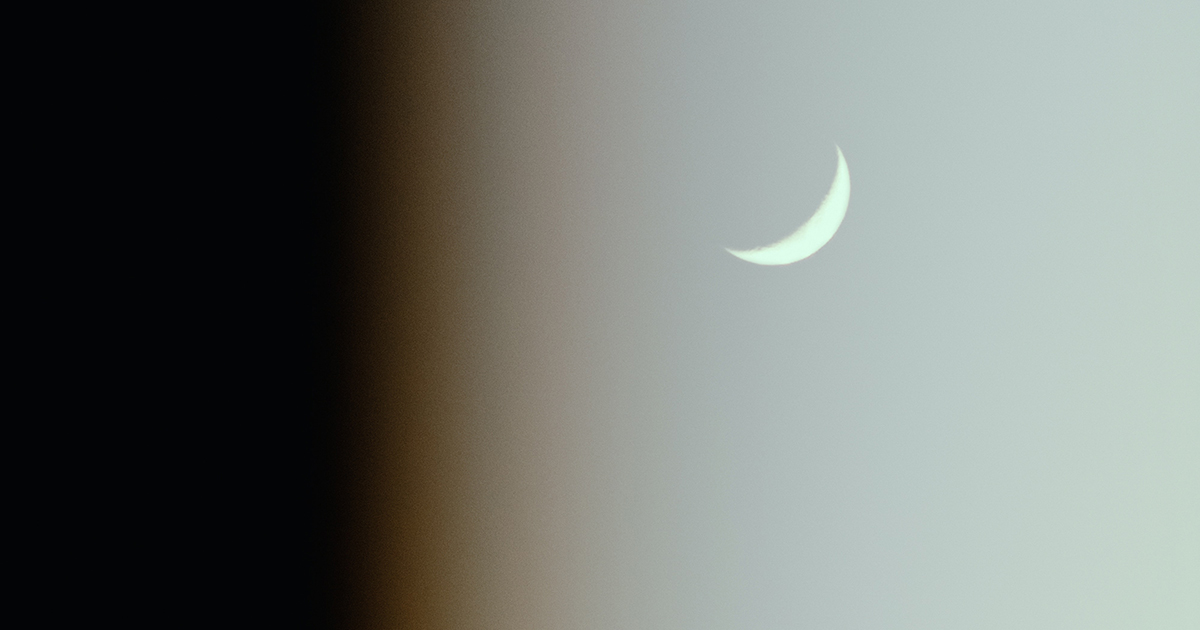 There it is
There it is, the light, 
crescent, and the one made 
lesser only by the distance 
between us, the coincidence 
of one orbit and another; 
keeping harmony in the vacuum 
in which there is no song, 
no chorus to mark the coming 
day. The mist rolls in the 
valley. You would call it 
primordial, if not for the 
rumble of the traffic waking, 
too busy to catch the sight 
that was, and is, and will be, 
forgetful of the transient space, 
the infinity of sky under which 
a creature crouches, breaking 
the ancestor bones to eat. 
Marking the passing, seeking, too.
J.M. Summers was born and still lives in South Wales. Previous publication credits include Another Country from Gomer Press and New Feathers. The former editor of a number of small press magazines, he has published one book, Niamh, a collection of prose and poetry.