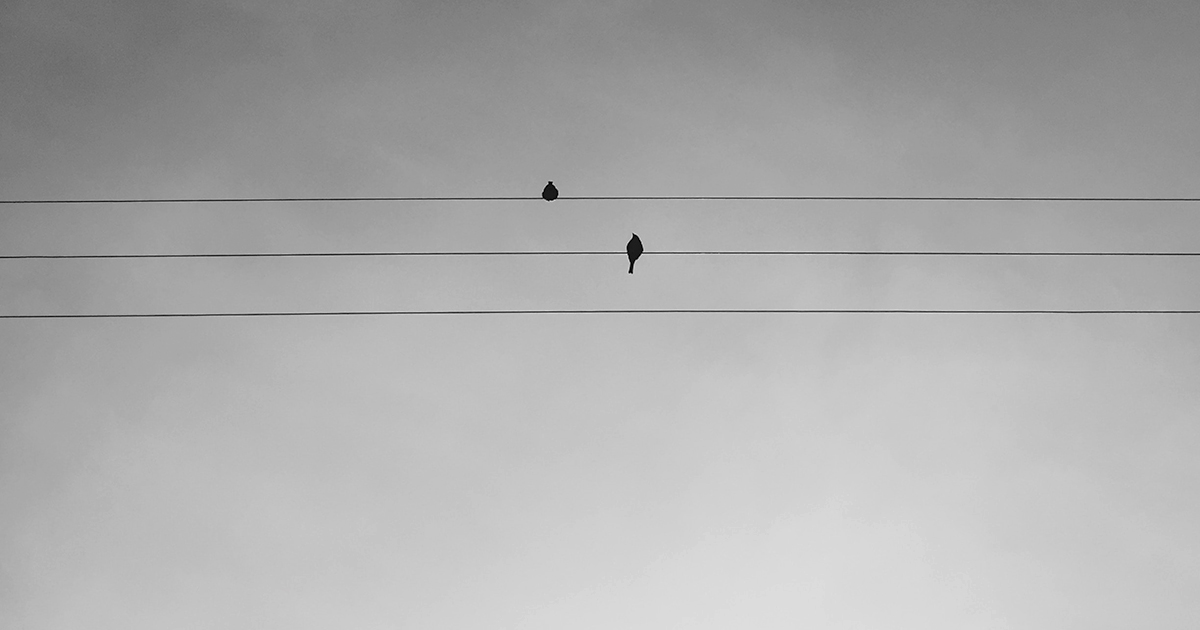 Image by Adrian Kirkegaard

Sorrow
There is a tissue box on the window sill,
looking out the frame. 
He sighs from underneath 
the concrete encasing his heart,
then takes a moment to listen.
His heart feels as cold and heavy as a stone. 
His heart feels like a monument of sorrow.
His heart feels like six feet under.
He wants to drown himself,
but doesn't have the tears. 
He wants to wipe away the pain 
he is going through, 
that invisible pool, his basin wound,
wipe it all away.
Tugging at the box, he pulls out a paper tissue
just as soft as the cool settling on his lips
and slowly pushes it into the silent gap of his mouth,
down his throat, one tissue after the other,
as the birds continue to sing to a bland gray sky.
Two small drops of water tear down his cheek,
at this sight. He doesn't want to feel this way,
but the more he buries within himself
the more keeps on pouring out.
A Fulfilled Life
I return at night. You hardly see me
in the day. I am completely vanquished.
The echo of the evening shift pounding
inside my head like a machine,
drowned in a six-pack of beer
and the never ending canon of work,
the television screen becomes a light bulb,
the only light in my apartment.
A promise of what others deem a normal life,
picket fences and a house, rose gardens
and the happy smiles of happy people: utopia
flickering across the empty caves of our skulls,
radiated with so many commercials,
we never realize that we are in the dark.
We're like moths kissing a screen,
hoping to be let into a wealthy landscape,
outlines of other people's bodies,
gliding smoothly across the floor.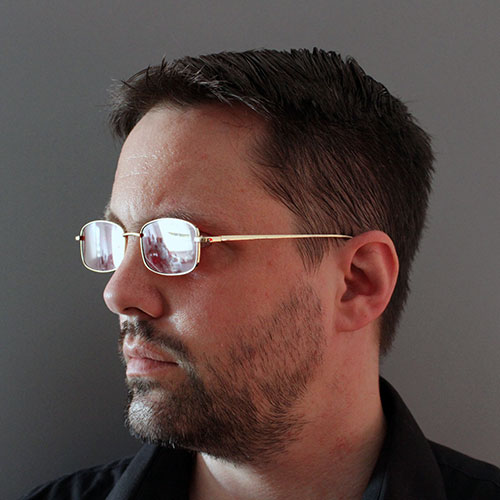 Daniel Schulz is a U.S.-German writer known for his publications in various journals, among them Gender Forum, Fragmented Voices, Versification, Shot Glass Journal, A Thin Slice of Anxiety, Dipity, Flora Fiction, Steel Jackdaw, and publications in anthologies such as Heart/h (Fragmented Voices 2021), The Clockwork Chronicles (Madhouse Publications 2022), and the catalog Get Rid of Meaning (Walther König Verlag) and the book Kathy Acker in Seattle (Misfit Lit 2020). In 2023 chapbook Welfare State has been published by Back Room Poetry. IG: @danielschulzpoet