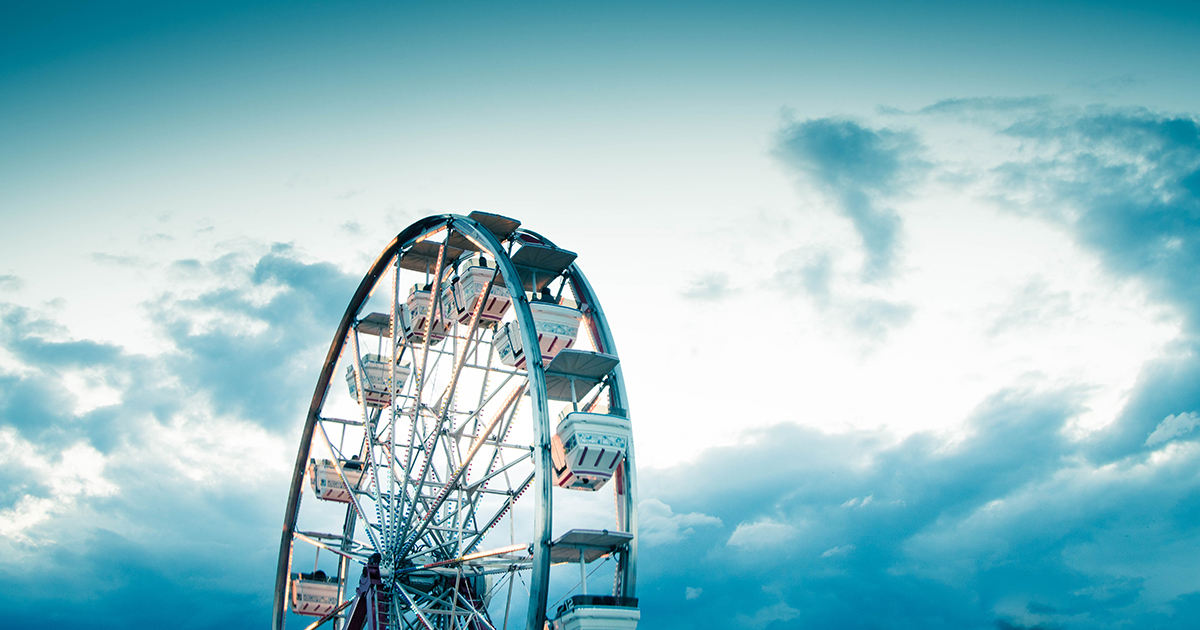 Pig Race
One summer, my father and I took in a pig race
at the LA County Fair. Our bench was warm on young thighs
loosed from their shorts, and I moved deliberately
for fear of splinters. As a game, we renamed the contestants
according to their personalities. Blue cotton candy
disintegrated on our outstretched tongues.
I loved every pig, I did, as I imagined I might
a child, and hoped their small, well-formed snouts
would cross the finish line in a fastidiously Swedish row,
at once, with all the grace of synchronized swimmers
in clean and bedaisied caps. Only one pig could win, I knew.
And I wished to be mother to that pig. I wished,
in truth (we've come this far), to be that pig, king pig,
with a tin medallion hung around what I suppose
I could still call my neck. I was moved easily to tears, then,
and I cried without shame as the crowds dispersed,
leaving the contestants to their fate. Less girl
than sugar, melting in a puddle of keenly
unkosher worship. My father left me on the bench
to bake that June, having sensed my girlhood curdled.
And still there I sit, warm in worship, full to the ear-tips
with the glories that I've borrowed, with those
that I've usurped. I am winning in my loneliness.
Sprawled out in forever helpings of sun, I am every winning one.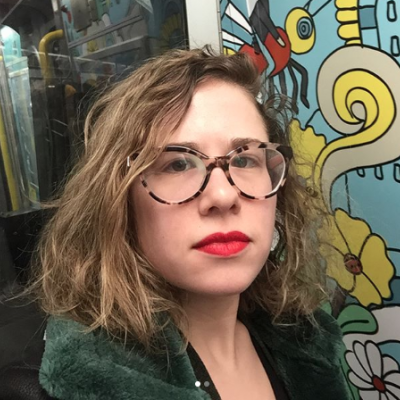 Sam Regal is a poet, performance artist, and recent transplant from Brooklyn to Athens, Georgia. Her translation of Yao Feng's One Love Only Until Death was published in 2017 by Vagabond Press, and she has performed most notably with Jennifer Vanilla at MoMA PS1, Le Poisson Rouge, and Brooklyn Bazaar. A former resident at TENT within the Yiddish Book Center, Sam was awarded the Colie Hoffman Prize in Poetry in 2017. She earned her MFA from Hunter College and now studies within the Creative Writing Ph.D. Program at the University of Georgia.
DEAR READER
At The Wild Word we are proud to present some of the best online writing around, as well as being a platform for new and emerging writers and artists.
As a non-profit, the entire site is a labour of love.
If you have read the work in The Wild Word and like what we do, please put something in our tip jar to keep this amazing platform alive.
THANK YOU FOR YOUR SUPPORT!