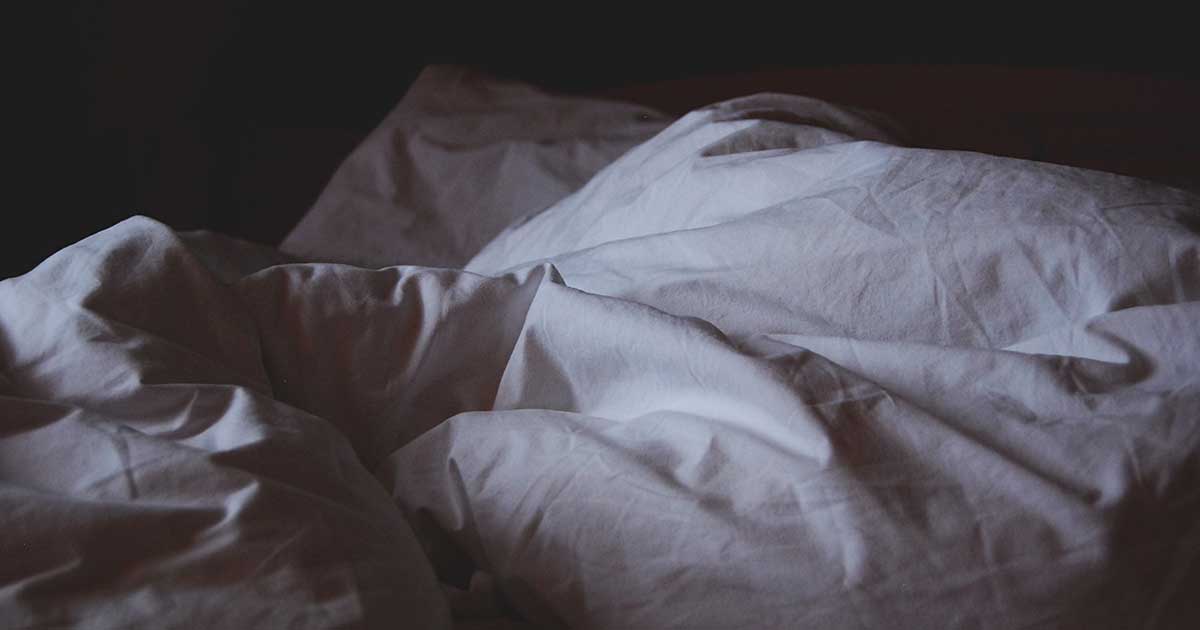 Image by Krista Mangulsone

A Restless Night
We are settled in bed together when I wake.
He is twisting in the blankets, his legs
Pumping. The odd sounds coming out of
him seem made to accompany this movement.
For days he has been telling me about:
The atrocities of Russian soldiers
in the eastern regions of Ukraine which
roll around and around in his head;
injustice and inexcusable violence,
the viciousness of man upon man,
the evil locked in a man like Putin.
And he's been chewing over the tortuous,
unfathomable, incomprehensible layers 
of complications technology sets in
the way of doing the simplest things
until the things can barely be done at
all, and we curse the modern world.
And he wonders whether grass is really 
green or merely the absence of green 
in the failure to reflect red and blue 
found within the light cast in a physics
book. Is he still trying to navigate 
that odd scientific maze in his sleep?
In the end I wonder: is he having bad
dreams at all? Or, does his restlessness
indicate that, like a dog napping in the sun,
he is blissfully chasing a white rabbit?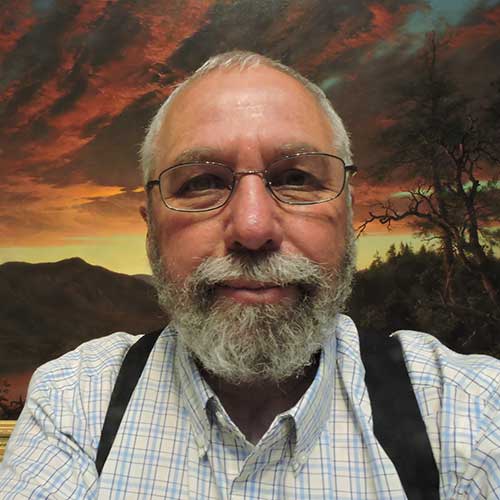 M.J. Arcangelini, born in Pennsylvania in 1952, has resided in northern California since 1979. He has published in many magazines, online journals & over a dozen anthologies.  He is the author of 6 published collections, the most recent of which is PAWNING MY SINS, 2022 (Luchador Press).