Finders Keepers
I lost myself, she says,
as if she were a stuffed animal
left at a bus station.
Women on talk shows are always
lamenting the loss of themselves.
Maybe we need a GPS for that,
one with a snooty British accent—
In 2.4 miles take a right onto Main Street,
In 200 feet, arrive at your destination.
There on a street lined with maples,
you'll find yourself sitting on a park bench
throwing bits of crust to brown squirrels.
The kids, the husband, the life in service to others,
drowned out by the deafening sound
of grass stretching toward sky.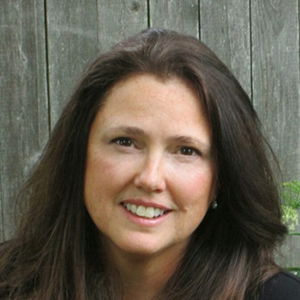 Linda Flaherty Haltmaier is an award-winning poet and screenwriter. She is the winner of the Homebound Publications Poetry Prize for her full-length collection, Rolling up the Sky (2016). Her debut chapbook, Catch and Release, was published by Finishing Line Press (2015). She was named a finalist for the 2015 Princemere Poetry Prize and her poetry has appeared in journals and anthologies including Wildness: Voices of the Sacred Landscape, Canopic Jar, Mad Swirl, Poetry Breakfast, and more. She earned residencies at the Noepe Center for the Literary Arts on Martha's Vineyard and has been a poetry contributor at the Bread Loaf Writers' Conference. A Harvard graduate, Linda lives on Boston's North Shore.