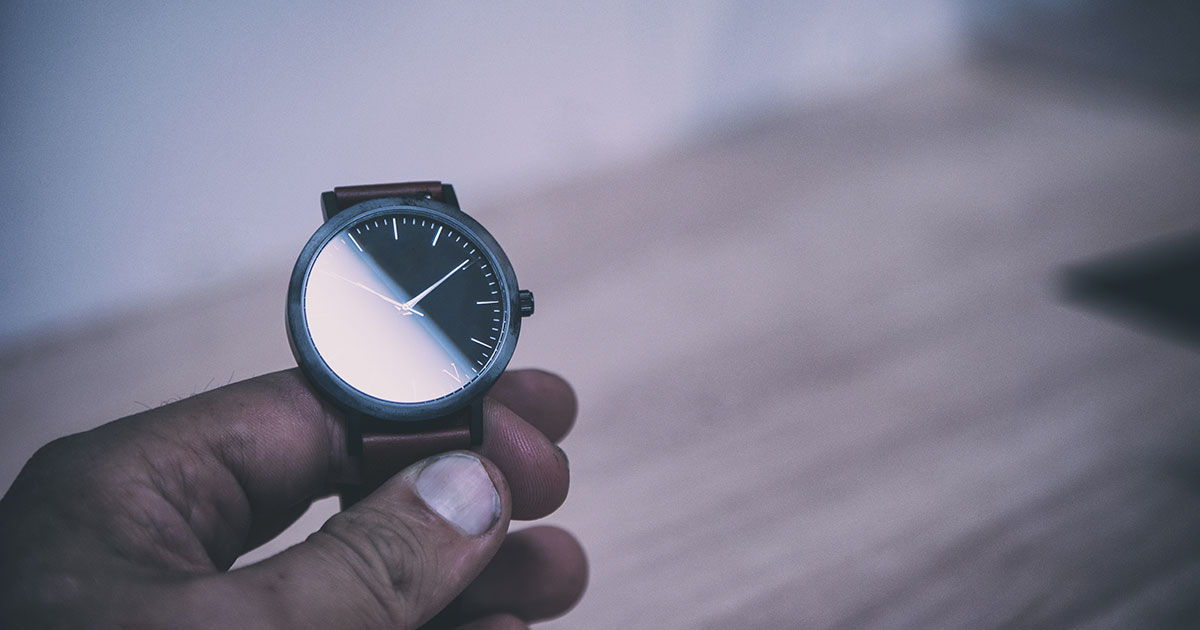 By Ryan M. Moser
If I look down at my right wrist I see a black Ironman Triathlon watch—robust,
utilitarian, and reliable. The band is not the original, but is a Velcro strap crafted from the scraps of an old medical brace. I use the term "black" warily because I know that this particular timepiece has been hand-painted at least three different colors in the past, depending on the preference of its owner at the time. The chronograph and timer functions are hard to pull up because the buttons are stuck, but with persistence will reveal themselves. This $30 sports watch shows the day, date and will illuminate a warm neon-green backlight in the dark. There are two alarms—one is set for 4:30am chow time, the other for 10pm meditation. I cherish this wristwatch and have yet to replace the battery after two years of loyal service. Still it is nothing like the one I used to wear.
My silver Movado had a black face. It was sleek, expensive and sent a message to other men's watches… you are not worthy. The last time I saw this gift was in a holding cell at the Alachua County Jail, when I reluctantly handed it over to an obese, rude intake officer who would surely steal my treasure at the first chance. Oddly, in the midst of my arrest and life-changing disaster, I still worried how I would tell time without my beloved watch.
For years, knowing the time was a fundamental to my happy, busy existence. Time was a fact that I could count on to plan my days. Pick up my son at 3:15pm from soccer practice. Meet the wife at Luciano's for drinks at 6:00pm sharp. Don't be late for the 9am meeting with the new client. Remember to drop the car for an oil change between 4pm and 5pm. So many people, places and things revolved around the minute and second hands on my wrist. At times, I wore a classic Nautica piece with a brown leather band that matched my loafers. Or a white G-Shock that kept track of my sets at the gym. I even wore a borrowed gold Rolex to my wedding. I didn't check my watch once that day, the joy of my nuptials flowing uninterrupted through the day, unencumbered by the space-time continuum.
When I went to prison, after after county jail, I felt naked without a watch. Even the most monotonous details of incarceration could be clocked, and I felt like the Earth would stop rotating on its axis, that time would cease to exist if I didn't view it. Chow time ran into rec time which ran into count time with no separation of the phases of my day. Time elongated into one debilitating sentence. If I didn't know what time it was when I woke up, I didn't want to start the day. I wanted to mentally record how many hours of sleep I got each night. A lifetime of trivial events and grand occasions had ingrained in me a sense of duty to look at the clock. Be ready for softball with my buddies at 5:30pm. Don't miss the 8pm "Friends" finale. Mom and Dad's anniversary dinner party at 7:00pm. So many experiences that didn't seem real unless I knew when they had happened.
It took me a few weeks to buy my first used watch in prison — I was wary after seeing a kid get beat to hell for not giving his Casio to a gang member. Eventually, I bought a simple Timex with a cracked face. I cherished it like a precious gem. I would hang it on the post of my metal bunk when I slept, making sure that it was always one open-eye away from me. I timed my daily routine and plotted my schedule with the precision of a train conductor, content to have broken up with my circadian rhythm once and for all. The battery died almost immediately, sending me into an anxious spiral similar to being stuck in traffic or late for date night. I searched all over the cell block trying to buy another watch, haggling and bartering like a salesman.
It didn't take long to find a Seiko with no band that I temporarily hung on a string around my neck. I constantly glanced down with pride at each prison appointment I was on time for, giving me a feeling of accomplishment that I'd thought I'd lost. Each time one of my cheap watches broke, I went on a serious mission to replace it before the days blended with the nights.
My Ironman may not survive until I'm released. I may need to search for an overpriced Armitron or an ancient fob from the eighties, but I will do whatever it takes. Anything to separate the segments of prison life into manageable blocks. Anything to keep track of time until I get out.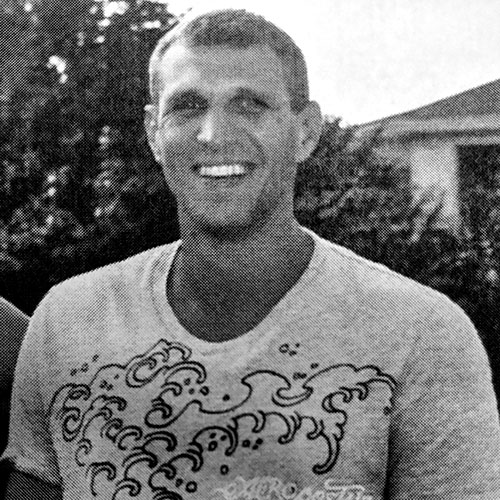 Ryan M. Moser is a Philadelphia native serving a 10-year sentence in the Florida Department of Corrections for a nonviolent property crime. A recovering addict, he has been published in The Evening Street Press, The Storyteller, and The Mindfulness Bell. Ryan is a proud father of two boys and enjoys playing music, practicing yoga, and watching his beloved Philadelphia Flyers on TV.
This column was made possible with the help of Exchange for Change, a non-profit based in Florida that teaches writing in prisons and runs letter exchanges between incarcerated students and writers studying on the outside.

Exchange for Change believes in the value of every voice, and gives their students an opportunity to express themselves without the fear of being stigmatized. Their work is based on the belief that when everyone has the ability to listen and be heard, strong and safe communities are formed, and that with a pen and paper, students can become agents of change across different communities in ways they may otherwise have never encountered.