'A Woman Burned'
You're like: Let's talk infidelity. Let's talk about two daughters. Letter from a loser husband. Let's talk about it. Chop it up.
Or not. Let's just show up for work, try to find empowerment in that. Then let's drive around as you're paid to do, keeping the watchful eye—but more importantly, the watchful nose—for smoke. Let's talk about the quickening heartbeat when you detect acrid evil on the wind. But let's also talk about the crippled irregular heartbeat of sad, splintered love. So you park your ranger vehicle and set out walking, sniffing. And with almost canine clarity you do smell something but it's hard to tell if it's alive, dead or smoldering. But it is something. Your step and pulse quicken in the gathering gloom.
It just seemed so important to burn the letter.
Let's talk about the fire ring. It was there, yes. But was it smoldering as you first claimed? No. It was not. You kicked the ashes, placed a hand down close—even poked it with a finger. Cold. And that seemed unfair. Burning embers might validate your entire existence. It's what you're paid to do, prevent disaster. And as you contemplate what arresting disaster in its tracks looks like, the cord of this moment lays itself over a hero fantasy. Lanyard of lies upon which everything is woven braids into a fuse. Letter burns halfway before wind extinguishes it. Now you realize: you cannot leave this half-burned shred of evidence. So you reopen the matchbook and reignite—and that's where it all goes wild.
Let's talk about wind direction, setting a firebreak, about trying to do all that by yourself and failing. Pike, Singleton, Shawnee, Leadville, Decker, all the way to Durango: 400-foot walls of flame. Either you're going to burn down the entire state of Colorado or you're not.
You're like: Let's talk about how hell hath no fury. Let's talk about racing down the hill, scared as you've ever been. Knowing you can't take this back, you scream to God to please, please perform the miracle. Fires can create their own weather systems—why couldn't this one invent its own rainstorm? You want—need to believe it's possible. Let's talk about faith and God and man and woman. Let's talk about the story you're already concocting in your head that you know will not hold up. You're not that strong a liar. Trees peel past in the dark, seen through tears. Trees that'll soon be gone. You're the last human to ever see them alive.
Let's talk about what first brought you to this job. It was the trees, wasn't it? You loved them; sniffing needles, stroking bark. Literal tree hugger. No shame in that label, especially for a park ranger. Required. Forest retains the same fragrance as Christmas, even in June.
Turning all the timber in Colorado into yule logs. Already an orange glow, flames in the rearview. Don't need to look to know what lies behind.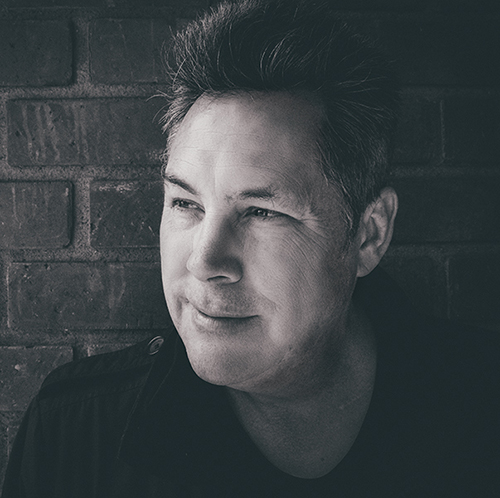 Robert Morgan Fisher won the 2018 Chester Himes Fiction Prize and was shortlisted for the 2019 John Steinbeck Award. His fiction and essays have appeared in numerous anthologies and literary journals including Upstreet, Pleiades, Cowboy Jamboree Magazine, Storyscape Journal, Teach. Write., The Wild Word, The Arkansas Review, Red Wheelbarrow, The Missouri Review Soundbooth Podcast, Dime Show Review, 0-Dark-Thirty, Psychopomp, The Seattle Review, The Spry Literary Journal, 34th Parallel, The Journal of Microliterature, Spindrift, The Rumpus, Bluerailroad and many other publications. He's written for TV, radio and film. Robert holds an MFA in Creative Writing from Antioch University Los Angeles and is currently on the teaching faculty of Antioch University in several capacities. Since 2016, Robert has led the UCLA Wordcommandos, an acclaimed twice-weekly writing workshop for veterans with PTSD. He often writes companion songs to his short stories. Both his music and fiction have won many awards. Robert also voices audiobooks. (robertmorganfisher.com)
Darryl Purpose went to Las Vegas at 19 and became a professional gambler, which he still calls the 'only real job I've ever had'. He is a member of the Blackjack Hall of Fame. Since 1996, he has toured extensively and released 8 albums of original music. Darryl's last two albums spent weeks at #1 on the RMR radio charts – NextTime Around and Still The Birdsong. Robert Morgan Fisher has cowritten many songs with Darryl, several of which are now folk standards, including Mr. Schwinn and Stories That We Tell.