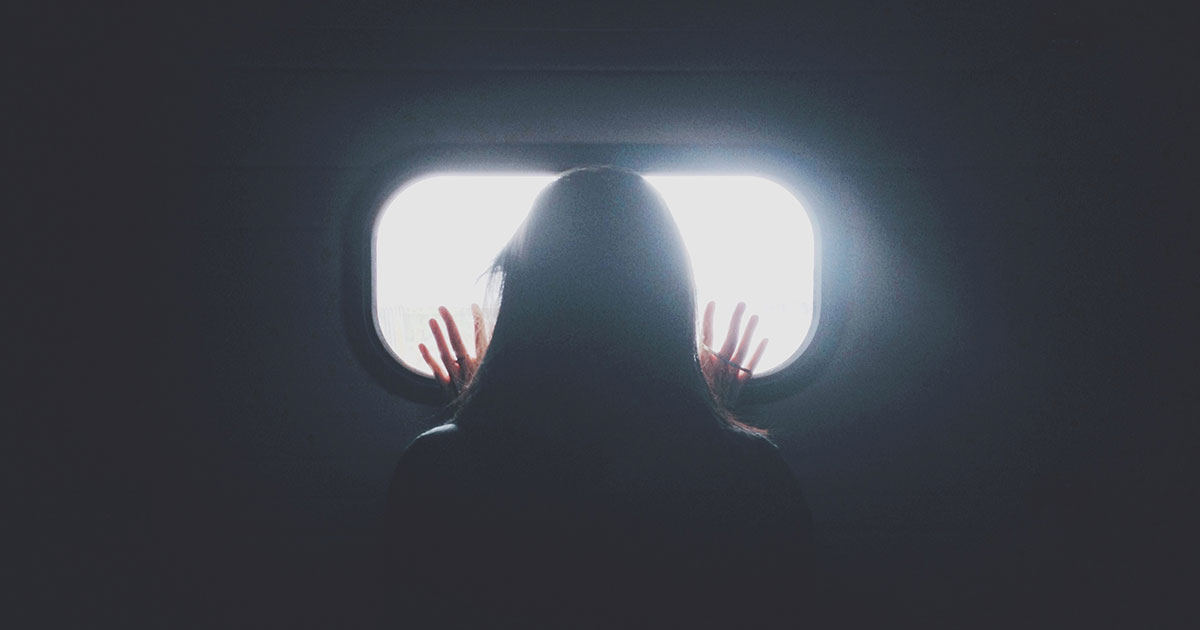 It happened exactly how I had always imagined it would happen
— I don't want to be that person. Who comes in and cries every week.
She is that person.
The circle comes around to me. I didn't stand up in the beginning of the meeting to say I'm celebrating ten years clean tonight. I also didn't say I relapsed on Thursday.
The room looks to me. I pass.
— Losses like that stay with me. I'm still carrying around things that happened years ago.
It happened exactly how I had always imagined it would happen. I forgot that I am a person with a history. A history so specific and formative, one which molded me and dragged me across the median out of the lane I had plowed for myself. A person who does not get cocktails or take a shot with you or accept drink tickets. I forgot and so with no one around who wasn't drinking I had lost my way long ago. I couldn't remember the last time I'd said out loud to anyone I am a recovering addict and I don't drink.
* * *
I remember nights with groups of boys, their faces revolving in vans, the boy I let fuck me and another driving. I remember quiet. I remember hissing bowls, sucking on pink and green glass (because we're preppy) and walking through apartment complex parking lots, running along concrete storm drains that reconvene under sidewalks and grassy yards with faux ponds. I remember iron drainage grates overflowing during hurricanes, rivers rushing down curbs into tea-colored creeks. Piles of sticks and leaves raked by teenagers. I walk through piles in flip flops at night with boys who offer me vodka and weed and jars of juice from Wawa. They grope me in the backseat of a Jeep Grand Cherokee, windows cracked, two handjobs at once, four hands on my breasts. I pretend to swig the alcohol, blocking the mouth of the bottle, my lips tightly pursed. At fifteen I already know what alcohol does to me, but do you have pills?
I remember a therapist, an older man with glasses and a beard, a plaid button-up. His office was in a business park by the indoor soccer field. My mom and Betsy came, too. — A person is an alcoholic if drinking causes negative consequences in their life, any at all.
I remember my dad dropping me off at Elena's party asking me to promise not to drink or do any drugs. I held the promise and hooked up with three boys. Her mom walked in on me with the last one. I can feel his private school penis inside of me. She made us all leave the house.
I remember a perceptible shift. Shoplifting became more about money and less about clothes. Slinky dresses at Nordstrom before they used anti-theft tags. You could come back with no receipt and they gave returns in cash. A boy who Elena has been letting finger her drives us to apartments behind the strip mall with tanning and Panera. I ring a buzzer for someone whose name I do not know and they don't know mine. I came here once and we bought drugs in the living room.
I remember raiding the cabinets of every house. Every family I babysat for, my grandparents, my mom's boyfriend. Most people have some expired Percs in a basket on the top shelf.
* * *
A guy named Jose gives me a barely used 7 after my 5S falls into a soapy bin of baby bottle water. He has paid me $360 for one cam session and two in-persons, both below the knee, blurry and boundary-crossing. He drinks a lot then fucks my feet and I hope one day to reunite in meetings. Maybe he also has an old laptop I can sell or a watch he's not wearing anymore? I drank with him at Skylark instead. He thinks I have long hair. (I wore a wig each time we met.)
* * *
If I really search myself, the slope began to slicken way before the goth night when I told them I would never know for sure. That was not the first misstep. My innards were already stewing.
Her friends had Molly. I saw them with it in the apartment. Marin found me in front of their building by 21st & Damen. We buzzed to get upstairs. Thick lines were being cut on the kitchen table, of what I never clarified. Evacuation sirens in my head. I stayed though. It didn't seem to be a dope high they had. I may have puked. Instead, knees buckled, warm behind my ears. I let someone line my lips in a dark gold.
From the sidewalk on Hubbard, we climbed dark stairs below the city. I said to them: if you dosed me I would never know for sure. They looked at each other and resumed dancing.
— If you dosed my drink, but didn't tell me, I would never know for sure.
Louder this time. I turned and walked towards the restrooms.
In the mirror the next morning my forehead was swollen. Didn't hurt but had expanded. The space between my eyes farther, glabella bloated. It looked like my face, just a version of my face with slightly different proportions.
Recovery is rocks to scramble, an outcrop overlooking a rolling verdant pasture. Was there a summit? When did I pass it? Because the grass I stand in has papercut edges and is slippery when wet.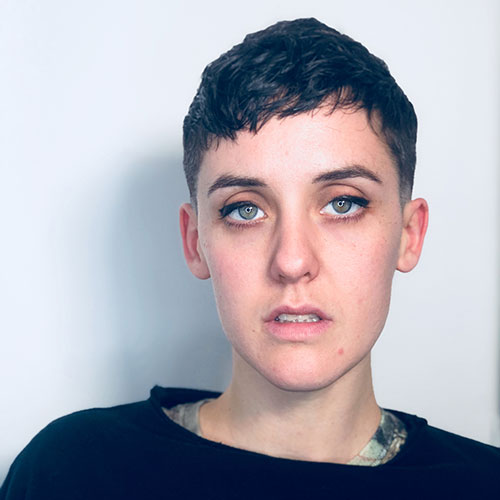 Hanna M. Owens is an artist and writer based in Berlin. Her interdisciplinary projects have been exhibited in spaces including La Centrale Galerie Powerhouse, Montreal, Museum of Contemporary Art, Chicago, Institut für Alles Mögliche, Berlin, and in festivals such as the Ann Arbor Film Festival, MIX NYC and entzaubert Queer Film Festival. Her work has appeared in/on Selfish Magazine, JERKPOET Poetry Digest, Hobart Pulp and The Jogging among others, with forthcoming publication of her poem 'Which exhaustion do you prefer?' in Salt Hill Journal. She is originally from Baltimore and has been clean since November 1, 2005. hannamowens.com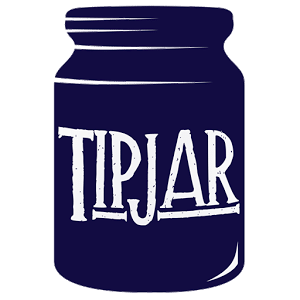 DEAR READER
At The Wild Word we are proud to present some of the best online writing around, as well as being a platform for new and emerging writers and artists.
As a non-profit, the entire site is a labour of love.
If you have read the work in The Wild Word and like what we do, please put something in our tip jar to keep this amazing platform alive.
THANK YOU FOR YOUR SUPPORT!