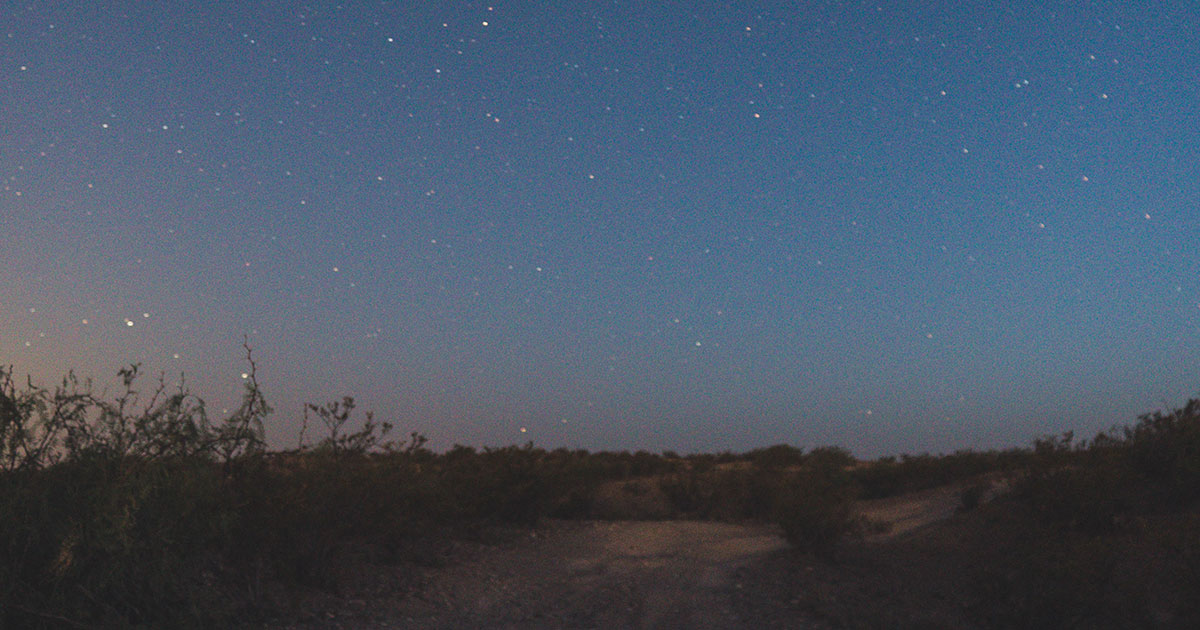 Lunacy
We hate nature but love the stars.
Remember the time we pulled off
the road somewhere in the desert
and made love beneath the moon?
Did I imagine it?
How we love to love each other's
bodies by the light of the night
sky. Remember that Christmas
you bought glow-in-the-dark
stars for our bedroom? We created
our own constellations that night
but never did put up the moon.
We didn't want to compromise
our tides. You don't like the harvest
best like me, but we can still love
each other; the ceiling separates
the moon from our lunacy.
Negative Cutting
My memories are an old-timey movie.
A haze lingers over them–a yellowed film
reeling over my life. Some things
I wish I could recover: the sound
of my grandfather's voice,
the distinct rasp of him singing
with his guitar that now sits
in my bedroom in the same condition
he left it twenty-some-odd years ago.
I wish I could recapture going
fishing, and campfires, collecting
eggs with him from the chicken coop,
but then there are too many things I wish
I could forget, so I cut those negatives out
trying to resplice the rest.
Sidewalk Talk
What are your dreams?
you ask me puffing peach-mint
hookah smoke outside
the falafel house on Howe.
Where do you want to go
in the world?
What will be your legacy?
I'm not sure how to answer,
but I know the night is calm.
The air moves freely, not pushed
by wind, and the stars don't feel
need to outshine streetlamps.
They're content behind the curtain
of clouds, yet still shining; they know
they are, know their purpose.
And I'm content, sitting here,
not yet knowing mine.
To the Woman
I.
To the woman in the stall
next to me: I've been you.
Being broken-hearted
in a public bathroom
is like a rite of passage.
Somehow, we find solace
in our little sanctuaries,
foster silent relationships
with strangers
through our stifled sobs.
Know that I want to
ask you if you're doing
all right. But I don't
want to pry. Please
take this toilet paper tissue
as a token–a peace
offering–and realize
that I have been there too.
II.
To the woman in the stall
next to me: I know you
think you've been me.
I know you think I'm broken-
hearted. And I am. But not
how you've been. I've been
sitting still in this stall
for an hour now, and when
I move, the automated
valve will flush out
my miscarriage.
My phone says the pain
should subside quickly
if it's complete, but pain
is relative and so is time.
And in time, I know
I'll have to leave
this sanctuary,
say my goodbyes.
I reach for your hand,
take the makeshift tissue
you've offered me.
Please know I can't
bring myself to choke out
a thank you,
but thank you just the same.
Q&A with poet Shelby Lynn Lanaro

Describe your "writer-self" in three words.
Pensive, calm, resolute.
What is the most challenging aspect about writing for you?
Revising my work objectively. Much of my writing is based on my life or the lives of those around me. Letting go of what is truth for the sake of the poem is challenging but can be crucial. Poetry isn't non-fiction; not everything needs to or should be absolutely true.
Where, when, and how are you inspired to write?
Usually during the most inopportune moments! The shower, driving, listening to
someone else speak. Pretty much anytime or anywhere that it's impossible, dangerous, or rude to write! Because of this, I have a lot of notes, phrases, lines, and unfinished poems in my phone for future reference.
What are you reading right now?
Maggie Smith's Good Bones. I love her voice and how introspective she is in her poetry.
Best piece of writing advice you've received?
I was fortunate enough to have three excellent mentors in my MFA program.
These are pieces of advice each of them gave that I still remember today:
"A great line may not always work in this poem, but it might be perfect for
another." – Vivian Shipley
"Don't just write a poem, write the poem." – Jeff Mock
"Find the best line or sentence in whatever you're writing, then make
everything else better than it." – Tim Parrish
If you could tell your younger writer-self anything, what would it be?
Don't worry—you'll get better!
Which poet or character from a book/movie would you invite to dinner and why?
Mary Oliver. She's my soul-sister in poetry. There's a serenity to her writing. She
so harmoniously weaves together the commonalities among humans, nature, and music. When I read her work, I can hear the breeze in the pages behind the poems.
Any advice for budding writers?
Write for the love. Don't feel badly for not writing every day. Don't let others tell
you what to write, when to write, or how frequently to write. If you're writing for others, then how present are you really in your writing? When you're writing for yourself and others benefit from it, then you're making genuine connections.
For those who are struggling to publish, my dear friend and fellow poet Katherine Sullivan once told me: Every poem has a home—you just need to be patient enough to find it.
Any words of wisdom for poets who are working on their first chapbook? What was the biggest lesson for you during the process of getting your chapbook together?
Start. Now. There is no perfect time to do anything—least of all to put a book of poetry together when the house needs to be cleaned, laundry needs to be washed, dried, and folded, dinner needs to be cooked, and you need to go to work to make a living and pay the bills.
I sat on starting this book for the better part of a year; I was overwhelmed at the thought of starting and opening a proverbial can of worms that I'd need to eventually close. Covid actually helped me with this because I was working from home for eighteen months. Cutting out commute time and having the ability to work my own hours gave me the time and energy to see Yellowing Photographs all the way through. I'm not going to wait for another pandemic to write my next book, though, and you shouldn't either!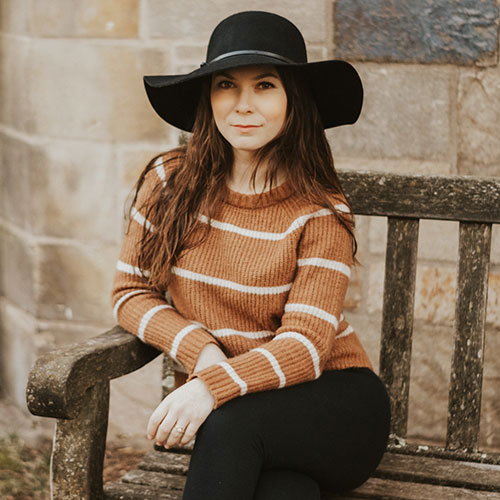 Shelby Lynn Lanaro is the author of Yellowing Photographs (Kelsay Books). In 2017, Shelby received her MFA in Poetry from Southern Connecticut State University, where she now teaches composition and creative writing courses. Shelby's poems have appeared in Wild Tongue, Young Ravens Literary Review, Verse of Silence, The Wild Word, and elsewhere. To keep up with Shelby, you can follow her on instagram (@shelbylynnlanaro) or visit her website (shelbylynnlanaro.com).